All our dentists adhere to the rules governing the profession under strict guidance from the General Dental Council (GDC) "Standards for Dental Professionals".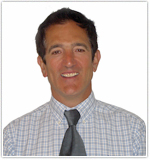 Dr Carlo Risoli
- B.D.S.(LOND), L.D.S R.C.S
Bachelor of Dental Surgery - University College London
License in Dental Surgery
Royal College of Surgeons
GDC No. 64032
Carlo Risoli was schooled locally in Southgate, and qualified from University College Hospital in central London in 1988 with the bachelor of dental surgery degree (B.D.S. LOND). In 1989 he obtained the further qualification - licentiate of dental surgery (L.D.S R.C.S) from the Royal College of surgeons of England.
On qualifying Carlo Risoli worked locally in Winchmore Hill, before moving to a six surgery practice in central London. Here he honed his technical skills, and gained a fine appreciation of cosmetic and aesthetic dentistry.
In 1996 he decided to work and serve his local community and acquired a three floor premises converting it to a multi surgery dental practice known as Southgate Dental Care. In 2011 Southgate Dental Care underwent a major extension and refurbishment project, designed by a leading architect in the dental community, and now provides the latest dental techniques in the most modern surroundings.
When not busy at the practice Carlo Risoli, furthers his dental Knowledge by attending various postgraduate courses, with a special interest in restorative, cosmetic and implant dentistry. His implant knowledge was further enhanced by a study trip to Boston where he studied under world renowned experts in the field. Carlo is a member of The association of dental implantology ADI.
Dr Risoli also has a keen interest in orthodontic treatment and is an invisalign certified dentist.
When away from the dental world Carlo is kept busy by his family and hobbies. His wife Moneli, is a Consultant in Obstetrics and Gynaecology at a local Hospital. They have a young football mad boy and pony loving girl. Carlo's hobbies include tennis, cycling, skiing and chess.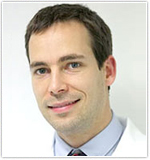 Pedro Gutierres
DDS, MSc Implantology, (Warwick)
GDC registration 11052
Dr. Gutierres is actively involved in Implant education. He is the Clinical Coordinator of a renowned International Dental Implant Program and regularly goes abroad to lecture on Implant Dentistry and demonstrate complex surgeries.
Dr Gutierres completed a Master's degree in Implant Dentistry at Warwick University, in 2011.
Over the years he has undertaken extensive training to become proficient in surgical procedures for all implant related oral surgery techniques, including Sinus Lift, guided bone regeneration and full mouth rehabilitations with fixed prosthesis. This allows him to restore the most complex cases, achieving predictable outcomes with the highest aesthetics.
Dr. Pedro Gutierres qualified at the prestigious Egas Moniz High Institute of Health Sciences in Lisbon 2006.
He worked in general practice in the UK shortly after qualifying. In 2007 he successfully completed a two and half year advanced international education program at the prestigious New York University College of Dentistry, and went on to complete a Master's degree in Implant Dentistry at Warwick University, in 2011.
Two years later Dr Gutierres interrupted his professional activity and moved to Brazil, where he trained with some of the leading names in Implantology. He graduated from CETO and concluded the International Advanced Program in Implant Dentistry from APCD.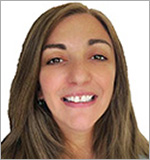 Dr Christina Evaghoras
BDS (Lond), MFDS RCS (Eng), MSc. (Orthodontics), MOrth RCS (Eng)
Dr Christina Evaghoras was educated locally before studying dentistry at Guy's Hospital. Christina qualified as a dentist in 1997. In the year that followed she worked at Guy's gaining further experience in maxillofacial surgery, children's dentistry and oral Medicine. A year in general practice was then followed by further experience in surgery and orthodontics.
Christina's passion for orthodontics earned her a place on the specialist training course at Guy's Hospital. She completed her Masters in Orthodontics from the University of London in 2003, and in 2004 gained the Membership in Orthodontics from the Royal College of Surgeons of England. Since then Christina has worked in specialist practice, providing orthodontic care to both children and adults. A number of years working with children with special needs and anxiety in a dedicated clinic have further enhanced her skills.
Christina aims to provide the best results for her patients, whether their problems are simple or complex. Adults and children alike are treated with up to date, evidence based orthodontics, including "invisible" or ceramic braces when appropriate.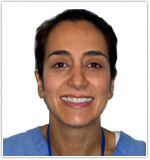 Dr Stavroula Tsirmpa
Dip DS MSc (perio)
Stavroula has been in practice limited to periodontics in London since 1995, and has been treating patients on referral here at the Southgate Referral Practice since 1997.
After completing an MSc course in periodontology in 1994 at the University Hospital of Manchester she obtained an E.E.C.scholarship for further training and research at the Periodontolgy Department Hospital of Aarhus, Denmark, which is universally considered a Centre for Excellence in Periodontology.
A wide range of non-surgical and surgical periodontal treatment is provided including regeneration procedures in order to replace the missing support of the periodontally compromised teeth.

Stavroula Completed the Certificate in Dental Implantology at the Eastman Dental Institute in 2002, and is a member of the Hellenic and British Society of Periodontology and American Academy of Periodontology.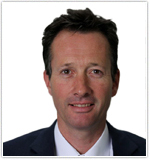 Dr Philip Mitchell
BDS MSc MRD
Specialist in Endodontics
Philip qualified as a dentist from University College Hospital in 1989, and subsequently completed a Master's degree in Endodontics at Guy's Hospital in 1996. Philip has been accepting endodontic referrals at the Southgate Referral Practice since 1997, and has been on the specialist's list for endodontics since 1999.
He is currently a Senior lecturer and Deputy Chairman of the Endodontic examinations board at Kings College London.
He has lectured widely in the UK and abroad and has contributed to several textbooks including the last two editions of Harty's Endodontics in Clinical Practice.

Dental Nurses and Reception Staff
It is essential to have loyal reliable staff and we have been fortunate to achieve this at our practice.
Nicole Vincent is our Practice manager. She qualified as a dental nurse in 1991. She worked with Dr Risoli in his previous surgery prior to joining him when he set up the practice back in 1996.
Annie Ansari is our head nurse and has been at Southgate Dental since 2012, together with Nicole , Annie is responsible for ensuring that cross infection and disinfection policies are carried out to the highest of standards. She also has the duties of training new nursing staff.
Sasha and Sue are at reception. Both are qualified dental nurses. Their extensive dental nursing experience mean they can answer most of the difficult technical questions that are sometimes posed at the reception desk.
Kim , Fanoulla, Anna and Yovka are the others who make up the hard working nursing and reception staff at Southgate Dental Care.